Medications
Targeted medical assistance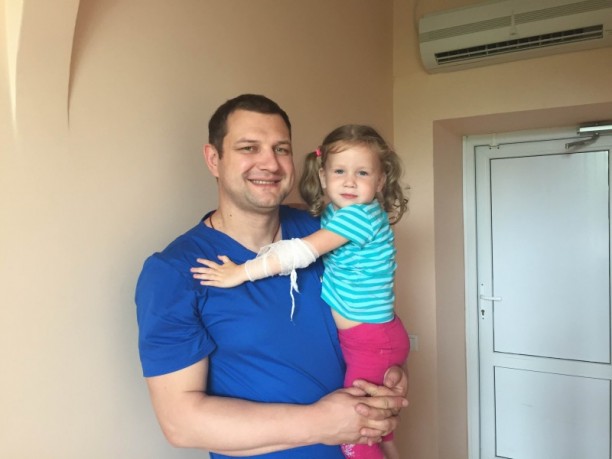 This direction provides individual assistance with complex surgeries, treatment and rehabilitation of wounded people.
The main goal of the direction is to help people "here and now", support those who faced difficult life circumstances and fighting illness. To be where it is particularly necessary. Individual approach to each person is the essential condition for assistance to be provided in a timely and high quality manner.
Geography of activity: Donetsk and Luhansk regions
Who can get aid?
Children
Conduct of emergency operations:
injuries due to ATO
urgent life-saving surgeries
prosthesis
Urgent medical treatment:
severely ill children
children injured due to ATO
rehabilitation equipment (crutches, walking frame, canes, etc.)
Adults
Conduct of emergency operations:
urgent life-saving surgeries
prosthesis
Urgent medical treatment:
severely ill
rehabilitation equipment for injuries due to ATO (crutches, walking frame, canes, etc.)
Targeted medical assistance is provided to children and adult civilians, who belong to the following benefit-entitled categories:
families that bring up orphans and children under custody
multi-child families with 3 and more children under 18
single mothers and widows with children under 18 years old
families in difficult life circumstances (families, who have more than one severely ill family member, for example, mother with cancer and her child with ICP, or two disabled persons of the 1st group etc.)
STATISTICS AS OF 30.04.2017
THE HUMANITARIAN CENTER IS OPERATING FOR
issued
11 742 163
food packages
where
10 882 468
are adult packages and
859 695
are packages for children
from 0 to 35 months old
Read all news
Rinat Akhmetov
Humanitarian Center
© 2017