Пресс-центр
Новости
PHOTO OF THE DAY. Myroslava (16 years) Came from Zugres (ATO zone) and Received Her Passport in Evacuation
18.08.2014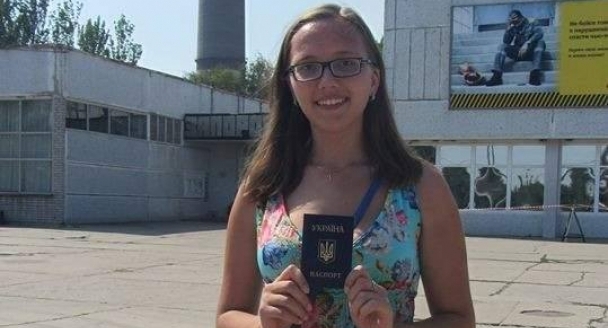 Since the end of June, the city of Energodar in the Region of Zaporozhye has sheltered more than 130 residents of the city of Zugres, which is located near the very heart of the ATO. These are wives, mothers and children of the DTEK power men from Zuevska Thermal Power Plant, as it is written on the webpage of Peaceful Donbass.
The biggest and the most demanding part of the forced migrants is formed by children, the youngest one of whom is only 7 months old. While their fathers are working at the Zuevska Thermal Power Plant, all their families can do is just hope for the near termination of military actions.
Far from the horror of explosions and gunfire, children of employees of the Zuevska Thermal Power Plant make their first steps, get prepared for their first day at school, and for receiving their passports – the most important documents in adult life.

16-year-old Myroslava came to Energodar being just a child and is now receiving her passport here.
Поделиться новостью:
STATISTICS AS OF 22.11.2017
THE HUMANITARIAN CENTER IS OPERATING FOR
issued
11 928 913
food packages
where
11 060 066
are adult packages and
868 847
are packages for children
from 0 to 35 months old
Read all news
Rinat Akhmetov
Humanitarian Center
© 2017
CONTACTS
0800 509 001,
Mon-Fri, from 9.00 to 18.00