Пресс-центр
Новости
People Temporary Resettled from the Donbass Received More Aid from the Humanitarian Centre
17.08.2014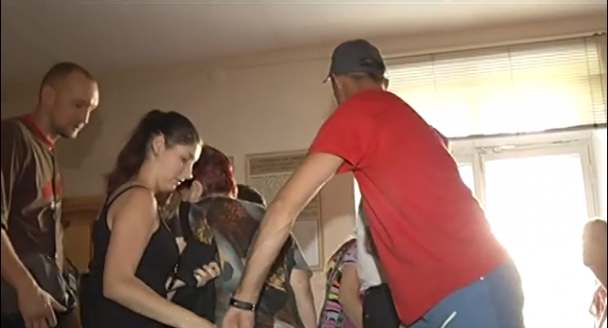 On Friday, August 15, the Humanitarian Centre again passed their aid to the residents of the Region of Donetsk. 4850 product packages were issued to the resettled in Mariupol, Kurakhovo, Pershotravnevyy and Novoazovskiy in the Region of Donetsk
Every package weighs about 34 kg and includes products, household chemicals, personal hygiene products and children's diapers.
On the evening of August 16 humanitarian aid was also delivered to Svyatogorsk. The packages will be issued in the coming days.
Let us remind you that apart from address deliveries of product packages, the Humanitarian Centre also opens the biggest line of humanitarian aid for Regions of Donetsk and Lugansk. Delivery of products, personal hygiene products, baby food and medicines to these oblasts is meant (6000 tons minimum). Rinat Akhmetov entrusted the Centre with delivery of at least 10000 tons of humanitarian aid.
Поделиться новостью:
STATISTICS AS OF 24.11.2017
THE HUMANITARIAN CENTER IS OPERATING FOR
issued
11 928 913
food packages
where
11 060 066
are adult packages and
868 847
are packages for children
from 0 to 35 months old
Read all news
Rinat Akhmetov
Humanitarian Center
© 2017
CONTACTS
0800 509 001,
Mon-Fri, from 9.00 to 18.00