Пресс-центр
Новости
The British Photographer Shot a Series of Photos about the Resettled from Donbass
15.08.2014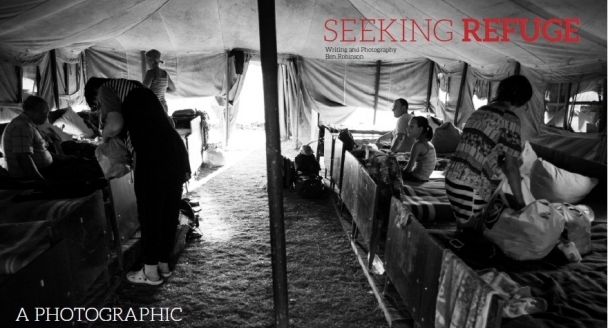 Recently the British documentarian photographer Ben Robinson addressed the Humanitarian Centre of Rinat Akhmetov Foundation – he asked to assist him in arrangement of trip to the bases where the resettled live. We addressed his request to coordinators from Dnepropetrovsk, Mariupol and Slovyansk. As a result, the series of photos was made. You can see one of them here.
An exhibition devoted to the lives of internal refugees of Ukraine – Seeking Refugee – will take place in London soon.
The author was so kind to share several photos with us. Today we publish one of them. We are going to show you the photos of Ben Robinson soon.
Published with consent of Ben Robinson ©
Поделиться новостью:
STATISTICS AS OF 25.11.2017
THE HUMANITARIAN CENTER IS OPERATING FOR
issued
11 928 913
food packages
where
11 060 066
are adult packages and
868 847
are packages for children
from 0 to 35 months old
Read all news
Rinat Akhmetov
Humanitarian Center
© 2017
CONTACTS
0800 509 001,
Mon-Fri, from 9.00 to 18.00