Пресс-центр
Новости
Akhmetov Humanitarian Help. PRESS BRIEFING of Rimma Fil, a Coordinator of the Humanitarian Centre of Rinat Akhmetov Foundation
14.08.2014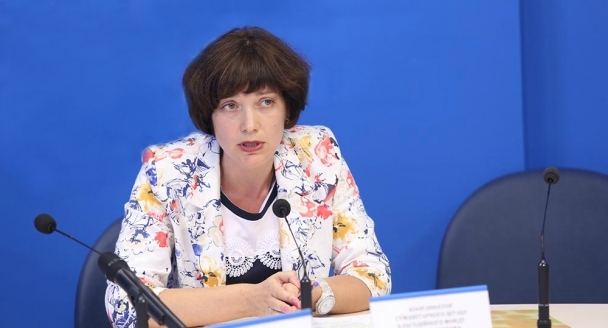 On Thursday, August 14, 2014, at 3:00 pm, a press briefing of Rimma Fil, a Coordinator of the Aid+Help Humanitarian Centre of Rinat Akhmetov Foundation, will take place in Segodnya Multimedia press-studio.
There will be declared Rinat Akhmetov's decision on opening of the biggest line of humanitarian help in the Regions of Donetsk and Lugansk: scale of help, cargo structure, places of delivery etc. during the press briefing.
Rimma Fil will also tell us about the results of the work of the Humanitarian Centre of Rinat Akhmetov Foundation for the last week, about difficulties of evacuating people from the Donbass and about problems which are faced locally, in towns of the Donbass.
We remind you that the Aid+Help Humanitarian Centre has been created under the Rinat Akhmetov Foundation to join efforts of the Foundation and all the business of the SCM Group on rendering assistance to victims of military operations. The Humanitarian Centre is engaged in issues of evacuation of children from the area of the Anti-terrorist operation, including orphaned children, mothers with many children, disabled persons, pensioners and it accommodates migrants, if necessary, in recreation centres, sanatoriums and camps, provides humanitarian and address help.
Journalist accreditation by telephone: 093-766-55-69, 093-366-43-89.
Address: 152-B Borshchagovskaya Street.
Please send questions to the address press-studio@segodnya.ua.
Online broadcasting will be available on the conference page http://conferences.segodnya.ua/fil.html
The Humanitarian Centre has a single multichannel telephone line: 0 800 50 9001. Hot line calls are free.
Calls at number 0 800 50 9001 are free for all telephone operators. Hot line operates twenty four hours.
Detailed information about the Humanitarian Centre can be found at:
http://www.fdu.org.ua/help/vostok​
Поделиться новостью:
STATISTICS AS OF 24.11.2017
THE HUMANITARIAN CENTER IS OPERATING FOR
issued
11 928 913
food packages
where
11 060 066
are adult packages and
868 847
are packages for children
from 0 to 35 months old
Read all news
Rinat Akhmetov
Humanitarian Center
© 2017
CONTACTS
0800 509 001,
Mon-Fri, from 9.00 to 18.00