Пресс-центр
Новости
8,827 holidays. BLOG by Natalia Yemchenko, SCM's Director of Public Relations and Communications
11.12.2017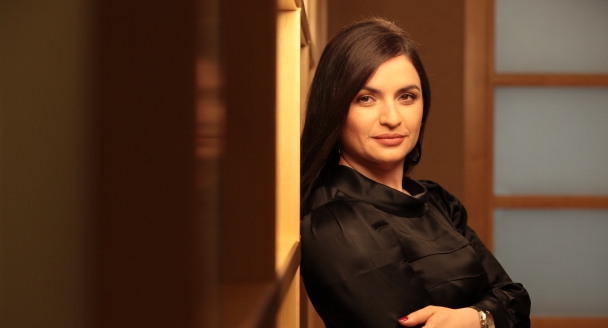 On December 9, 2009, Rinat Akhmetov Foundation launched the national adoption portal "Say No to Orphanhood!" The portal is 8 years old, and after 8 years of its operation, my personal basic conclusion is that each of us needs a family. Trust, acceptance, support, love. But the family is much more than just parents, spouses and children. Family presupposes a certain relationship. The family is close people, it may be friends, it may be colleagues. Family is your choice. First of all - for us, the adults.
In our "Say No to Orphanhood!" programme 8 years ago we made a choice. And here we are – a family. A family of 8 years. For 8 years already we have been helping children without their fathers and mothers to find new parents. New families. New house. And we provide the support of like-minded people to adults who have chosen adoption, to make this really difficult way.
We are a family, because one cannot help creating families without being a family. We are a family, and due to this fact 8,827 children found their new families within these 8 years (and we were by their side helping them in any way that we could). 8,827 profiles, which we removed from the portal shouting "hurray". 8,827 steps of our country's departure from the boarding school system.
We are the biggest and most festive family in Ukraine. We have 8,827 holidays a year. Like a birthday, but even better. 8 thousand 827 birthdays of the heart. That is how we see and what we call each adoption.
Natalia and Vadym I. from Boryspil are part of our family. They are light. And strength. And joy. Eight years ago we started together: we launched the portal, and Vadym and Natalia had the first child - a three-year-old Natasha. Heart-born Natasha. Eight years ago, Natasha I.'s story became just the eleventh success story on our portal. Then, it felt like we had moved mountains and climbed them simultaneously. But it turned out that this was only the beginning. Three years later, Solomyika was born to Vadym and Natalia. I wanted to write "native child", but it would be wrong, because in I.'s family all the children are native. A year ago they already had three girls. Vadym and Natalia saw three-year-old Ivanka from Kramatorsk on "Say No to Orphanhood!" portal and they made a split-second decision: she cannot be left there. A little human being was left in the birthing home, and during her short life she has lived in three orphanages. Now she has a father, a mother, two sisters, home and love.
Natalia and Vadym I. say about taking a foster child as a big decision and a big responsibility. This is neither heroism, nor a one-time feat, it's forever. You should feel equal to it.
We are a family that becomes bigger year after year.
In 2017, 438 children found their families on "Say No to Orphanhood!" portal. More often children found families in Donetsk, Dnipro, Odesa, Kharkiv and Zaporizhzhia regions. At least one child per day. Minimum daily holiday.
Our adoptive fathers and mothers are beautiful, and we decided to tell about three of them in celebration of the portal birthday. Three out of thousands. To be precise, we'll show them. Because they take the floor themselves and it's touching, strong and funny at the same time.
When we came up with these videos, we just wanted to share warmth and joy. But to be honest, it seems to us that everyone should watch them. Because they are inoculation against the spleen. And the charge of strength. And the concentrate of love.
They are ordinary wizards. They are all around us. They are part of our Big Family, which has 8 thousand 827 holidays. And with each day we get more of these holidays.
Now there are 7,695 profiles on the portal. And if you made a choice in favour of the family, if you want to make a little human happy and be happy in return – here you have 7,695 chances. 7,695 children who passionately need a family. 7,695 future holidays for our own family. I believe, we will celebrate them.
Поделиться новостью:
STATISTICS AS OF 18.01.2018
THE HUMANITARIAN CENTER IS OPERATING FOR
issued
11 978 894
food packages
where
11 107 647
are adult packages and
871 247
are packages for children
from 0 to 35 months old
Read all news
Rinat Akhmetov
Humanitarian Center
© 2018
CONTACTS
0800 509 001
Mon-Fri, from 9.00 to 18.00