Пресс-центр
Новости
500 Visits to the Fire Line. BLOG of Aleksandr Vishnyakov, Director of the Rinat Akhmetov Foundation
18.10.2017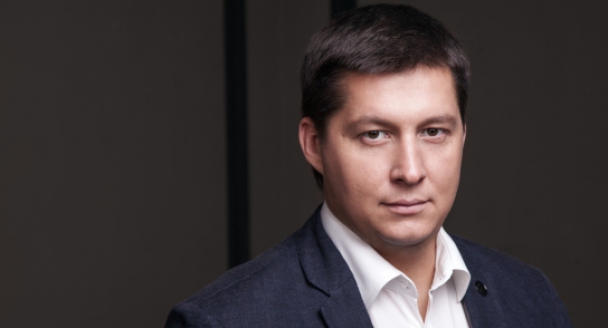 On October 7, our mobile team of volunteers visited villages of the 'grey zone' for the 500th time. This figure is not just a mechanical calculation; it stands for experience, scale of the work done, stoutheartedness and commitment of our employees.
We came up with this format of work 2.5 years ago, when it became clear that the people in the epicenter of combat operations are unable to meet this challenge. There have been thousands of children, old people, large families under constant shelling, with destroyed houses and infrastructure, in the terrible life conditions. Only in the 'grey zone', the United Nations counted about 200 thousand of children on both sides of the contact line.
We took standards of international humanitarian missions as a reference. But, eventually, we created our own, unique format of work. The systematic approach, quick response to changes and readiness to work in dangerous conditions are fundamental for it. Nevertheless, people are always of paramount importance for us.
The unique experience of providing assistance to the residents of the 'grey zone' by the Rinat Akhmetov Humanitarian Center is as follows:
– sociology, analysis of the people needs and size of the required assistance. When the fire line changed, a new 'grey zone' appeared. We quickly made a decision to change the format and size. It was important for us to keep up with the changing landscape of events;
– determination of geography, scale and stage-by-stage, with our own trials and mistakes, configuration of the logistics. We could not fail at any stage; we were constantly analyzing and predicting the situation. For the moment, the Rinat Akhmetov Humanitarian Center covers 90% of the settlements along the entire fire line. In the 'grey zone', almost 30 thousand of people get our products on a monthly basis;
– responsibility to the people. The assistance should be timely, maximally available, in sufficient size and, of course, high-quality. These are important preconditions for the system functioning. Special attention is given to the observance of the conditions of supply, storage, delivery, compliance with temperature conditions;
– obligatory compliance with personal safety rules for volunteers and cargoes, as far as the safety of people whom we are visiting depends on this to a large extent;
– readiness to overcome obstacles, misunderstanding and danger that follow us every time during the visit. But always our employees succeeded in delivering humanitarian aid to the people.
For me, our volunteers are invaluable. They are the basis for the mobile team project of the Rinat Akhmetov Humanitarian Center. These people are revelation, support and motivation. Everyone has thousands of kilometers of roads behind him, dozens of dangerous and stressful situations, persistent desire to be useful and come to help to each other and to those who are waiting for them.
Поделиться новостью:
STATISTICS AS OF 25.11.2017
THE HUMANITARIAN CENTER IS OPERATING FOR
issued
11 928 913
food packages
where
11 060 066
are adult packages and
868 847
are packages for children
from 0 to 35 months old
Read all news
Rinat Akhmetov
Humanitarian Center
© 2017
CONTACTS
0800 509 001,
Mon-Fri, from 9.00 to 18.00