Пресс-центр
Новости
Targeted assistance for orphans from «Mentorship» project
07.07.2017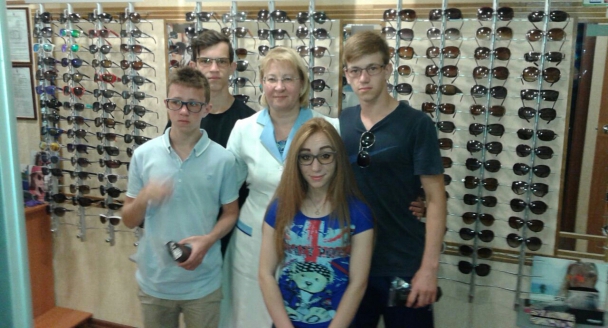 Orphans from boarding schools of Sviatohirsk and Mariupol, Donetsk region, who participate in the "Mentorship" project of Rinat Akhmetov Foundation, have undergone medical examination.
The initiative was implemented under the joint cooperation of "Targeted Assistance" and "Mentorship" programs of the Foundation.
"We are trying to support children deprived of parental care. Rinat Akhmetov Foundation is paying special attention to the orphanhood problem in Ukraine. That's why we sent the kids participating in Mentorship program for medical examination, to detect whether any of them have problems with vision. As a result of examination, some were prescribed glasses, some were prescribed correcting lenses. The Foundation purchased the required amount of glasses and lenses and gave them to children", – Natalia Baryshpolska, the Manager of "Say No to Orphanhood!" program, shared.
Over the entire existence period of "Say No to Orphanhood!" program 8,704 orphans found their families. As part of "Mentorship" project there were 11 trainings arranged and 107 potential mentors took part in them. The total number of the formed mentor-mentee couples were 43. Mentors help children to determine their path of life, to choose a profession and gain useful skills.
Поделиться новостью:
STATISTICS AS OF 19.01.2018
THE HUMANITARIAN CENTER IS OPERATING FOR
issued
11 978 894
food packages
where
11 107 647
are adult packages and
871 247
are packages for children
from 0 to 35 months old
Read all news
Rinat Akhmetov
Humanitarian Center
© 2018
CONTACTS
0800 509 001
Mon-Fri, from 9.00 to 18.00