Пресс-центр
Новости
The winners of «My Happy Family» contest are selected
07.07.2017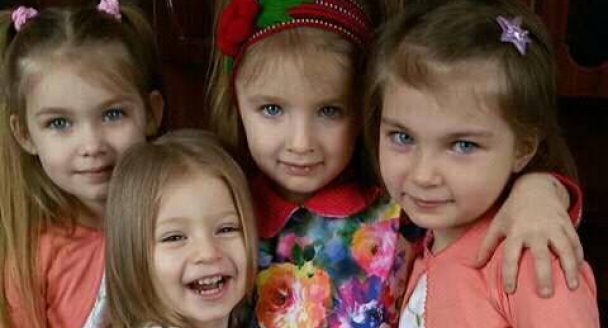 "Say No To Orphanhood!" program of the Rinat Akhmetov Foundation conducted a contest for the best family picture called "My Happy Family". The contest was dedicated to the Family Day, annually celebrated on July 8.
"My Happy Family" contest is one more way to draw the attention of society to how important family is in the life of a child. The participants were foster families, family-type children's homes, families of adoptive parents and guardians. We thank everyone who shared their family pictures. It was very difficult to choose the winner, because each photo illustrated how happy children and their parents are for finding each other", – Natalia Baryshpolska, the Head of "Say No to Orphanhood!" shares.
More than two dozen families from all over Ukraine participated in the contest. And we hope to tell the stories of these families to the readers of "Say No to Orphanhood!" portal.
The jury, which included representatives of the Rinat Akhmetov Foundation, selected the winners of "My Happy Family" contest. This is Raranchuk family from Fastiv.
"I thank the Lord for having such a big family! Our family was opened in 2004. Many of our children have their own families and we have grandchildren. New generation is growing up. We give our children the things we carry in our hearts: love and care" – Iryna Raranchuk, the mother of the large family, said.
Iryna sent us 14 pictures that deeply impressed the jury members with their positive nature and harmony of this family.
The Raranchuk family will get a present – professional photoshoot in a studio or outdoors. Soon we will contact the winners and agree on the time and place of the photoshoot.
We thank all families for participating in the contest, for multiplying the good things in this world and inspiring others with their example.
Поделиться новостью:
STATISTICS AS OF 19.01.2018
THE HUMANITARIAN CENTER IS OPERATING FOR
issued
11 978 894
food packages
where
11 107 647
are adult packages and
871 247
are packages for children
from 0 to 35 months old
Read all news
Rinat Akhmetov
Humanitarian Center
© 2018
CONTACTS
0800 509 001
Mon-Fri, from 9.00 to 18.00