Пресс-центр
Новости
Statement of Rinat Akhmetov Humanitarian Center due to dissemination of false information
26.02.2017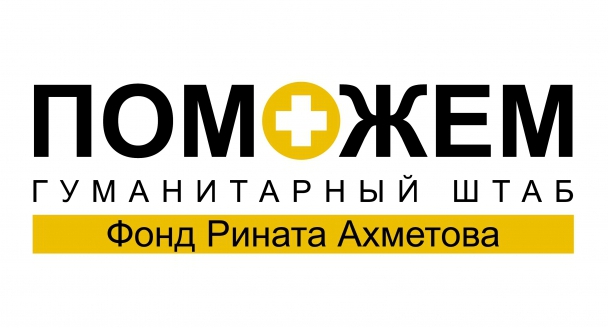 In connection with statements of certain deputies, who intend to block Donetsk-Mariupol route and spread false information about the cargo in the Humanitarian Center's convoys, we state:
For 2.5 years the humanitarian aid from Rinat Akhmetov Humanitarian Center has been delivered to the most vulnerable categories of Donbas civilians: the elderly, children, disabled people and multi-child families on both sides of the contact line.
The trucks with humanitarian aid carry food products only: pasta, sugar, flour, sunflower oil, pate, peas, millet, oat flakes. The products that are being used to form food packages are not sold and have never been. Each item in package is marked with "Humanitarian Aid. Not for sale" sticker.
The aid is provided only in accordance with current legislation, there are permits for every batch received in the Ministry of Social Policy, we formalize agreements with the carriers who deliver humanitarian cargo. The convoys with humanitarian aid are open for inspection at any stage of their formation and delivery. The Humanitarian Center invites representatives of mass media, Ministry of Internal affairs, Security Service of Ukraine, fiscal services and deputies to take part in the cargo inspection.
All the documents for each convoy are available on the Humanitarian Center's website.
The transparency of the Center's activity meets all international standards for humanitarian assistance. The Center's work principles, such as efficiency, transparency, neutrality and balance, are the basis for all decisions and actions of its management, employees and volunteers.
Assistance of Rinat Akhmetov Humanitarian Center helped more than one million of Donbas civilians to survive.
Поделиться новостью:
STATISTICS AS OF 19.01.2018
THE HUMANITARIAN CENTER IS OPERATING FOR
issued
11 978 894
food packages
where
11 107 647
are adult packages and
871 247
are packages for children
from 0 to 35 months old
Read all news
Rinat Akhmetov
Humanitarian Center
© 2018
CONTACTS
0800 509 001
Mon-Fri, from 9.00 to 18.00