For disabled people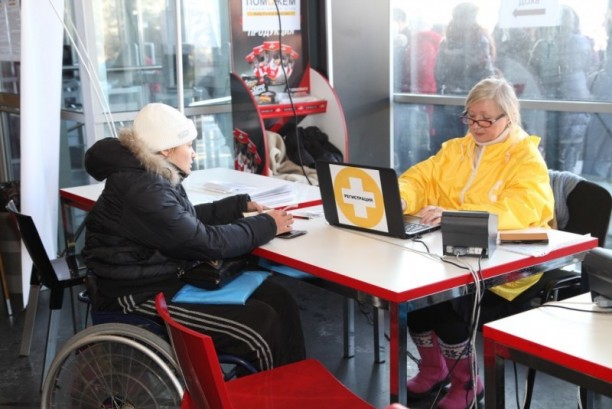 There are still thousands of disabled people living in non-government-controlled areas of Donbas. They are left without support of the state: benefits are not paid, free medicines are not provided. That is why Rinat Akhmetov Humanitarian Center took the responsibility to support people with disabilities.
Disabled people of the 1st-2nd groups, living in non-government-controlled areas of Donbas and on the contsct line, as well as internally displaced pensioners, living in government-controlled areas of Donetsk and Luhansk regions, are provided with food aid from the Humanitarian Center. The food packages include the most simple and necessary food products for life.
Rinat Akhmetov Humanitarian Center delivers food to the homes of lonely disabled people of the 1st-2nd group, who cannot move on their own. At the moment this kind of assistance is available in Donetsk, Makiivka, Khanzhonkove, Khartsyzk, Yenakiieve, Snizhne, Shakhtarsk and Torez.
The information on how disabled people can receive humanitarian aid is available here.
STATISTICS AS OF 23.02.2017
THE HUMANITARIAN CENTER IS OPERATING FOR
issued
11 600 674
food packages
where
10 749 466
are adult packages and
851 208
are packages for children
from 0 to 35 months old
Read all news
Rinat Akhmetov
Humanitarian Center
© 2017