Humanitarian Map of Donbass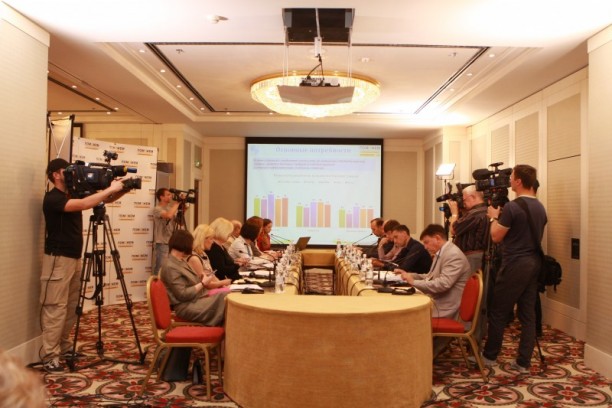 Humanitarian map of Donbas is a sociological research conducted by Kyiv International Institute of Sociology by order of Rinat Akhmetov Humanitarian Center and Dopomozhemo TV.
The purpose of the research is to get organized information on humanitarian needs of civilians in Donetsk and Luhansk regions, to predict further development of the situation based on the data obtained and to direct humanitarian aid to the places that need it the most.
During the period from September 2014 to November 2016 sociological research was conducted quarterly through computer-assisted telephone interviewing (CATI) among people older than 18. They conducted nine surveys. The research results were publicly presented and discussed during the roundtable meetings with the participation of researchers, representatives of international charitable organizations, state authorities, volunteers and experts.
Read more about the results of conducted researches:
STATISTICS AS OF 22.06.2018
THE HUMANITARIAN CENTER IS OPERATING FOR
issued
12 080 297
food packages
where
11 204 994
are adult packages and
875 303
are packages for children
from 0 to 35 months old
Read all news
Rinat Akhmetov
Humanitarian Center
© 2018
Использование/копирование фото и видео контента, размещенного на сайте
fdu.org.ua
, возможно с разрешения редакции сайта:
press@fdu.org.ua
CONTACTS
0800 509 001
Mon-Fri, from 9.00 to 18.00